Strengths of automotive parts machining business
The basics of manufacturing (SEQCD) are enforced to benefit the customer based on revolutionary equipment and production lines constructed through the fusion of our automotive parts manufacturing business and machine tools business.
* Percentage of Izumi manufacturing equipment: 58%
Enforcing the Basics
Safety
Protecting the safety of employees by aiming for zero accidents at work
Environment
Creating factories kind to both the earth and employees
Quality
Izumi has built a quality management system to ensure that we can continue to provide our customers with products of the world's highest quality.
Cost
Izumi has built a production system founded on its technological capabilities in cam shafts and compressors, and in dedicated factories to realize high cost performance.
Processes and delivery due dates
Izumi has established an approach which prioritizes customer requirements, and an on-time delivery system capable of supplying equipment capable of also responding flexibly to order fluctuations in a timely manner.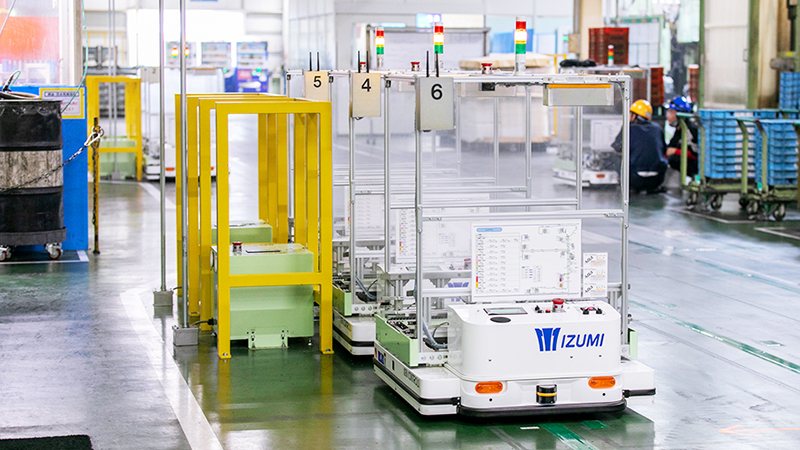 Promotion of lift-less system in factories
Izumi promotes the use of lift-less factories to reduce the risk of collisions between workers and industrial vehicles.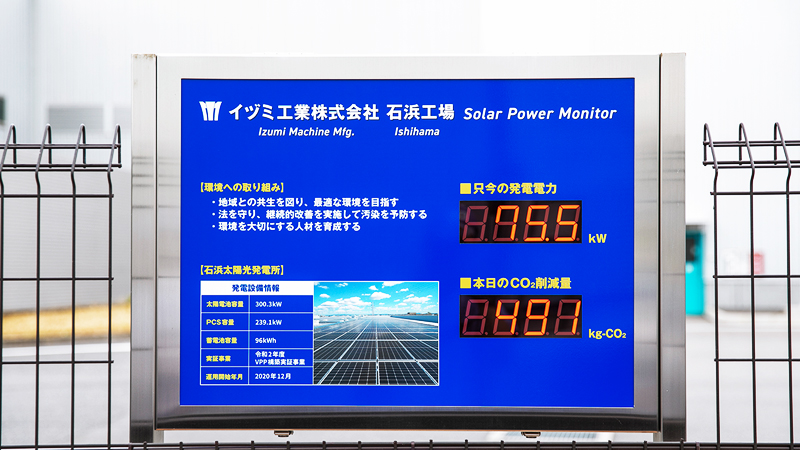 Effective use of resources
Izumi obtained ISO14001 certification in 2002. We work tirelessly to reduce the amount of waste we discharge, contributing to the effective use of resources.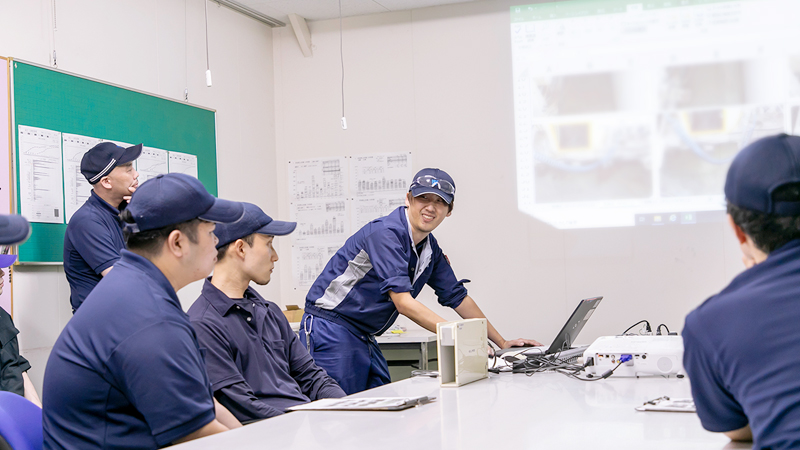 Construction of quality management system
Izumi obtained ISO9001 certification in 2005.

In 2018, Izumi was recognized for its track record in human resource development and risk reduction, and was awarded an outstanding achievement award for quality control by TOYOTA INDUSTRIES CORPORATION.

Izumi strives to improve workplace capabilities and develop human resources with the participation of all employees in QC circle activities.
Realization of slim operations with automation, IoT, and use of DX
Izumi promotes labor saving and the transition to a paperless workplace, and uses both human and physical resources effectively to promote efficient cost reductions.
Processes and delivery due dates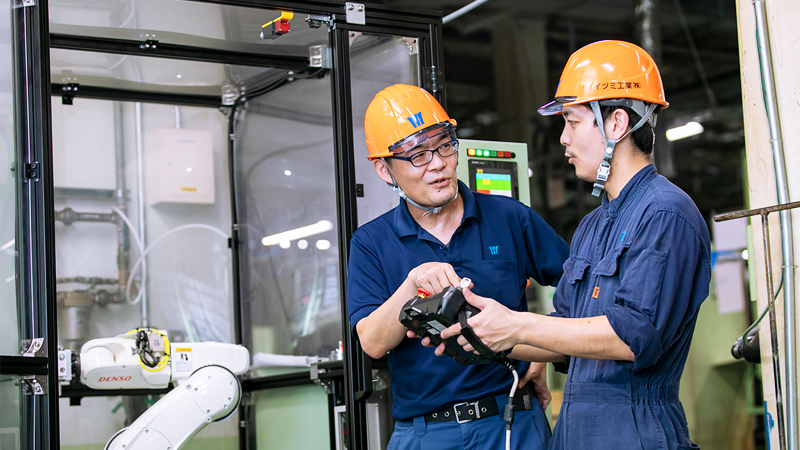 Just-in-time production system
Izumi promotes multi-skill development, and has the technological capabilities to construct a system capable of supplying equipment to meet customer requirements.
Manufacturing process flow
Cutting work is carried out using Izumi's own lathes and machining centers, and lines are composed of a cutting process capable of delivering high, micron-level accuracy, special processes such as induction hardening, TIG hardening, and coating, and an inspection process.
* Percentage of Izumi equipment in model line: 58%