Manufacturing process flow
Cutting work is carried out using Izumi's own lathes and machining centers, and lines are composed of a cutting process capable of delivering high, micron-level accuracy, special processes such as induction hardening, TIG hardening, and coating, and an inspection process.
[FLOW 01] Cutting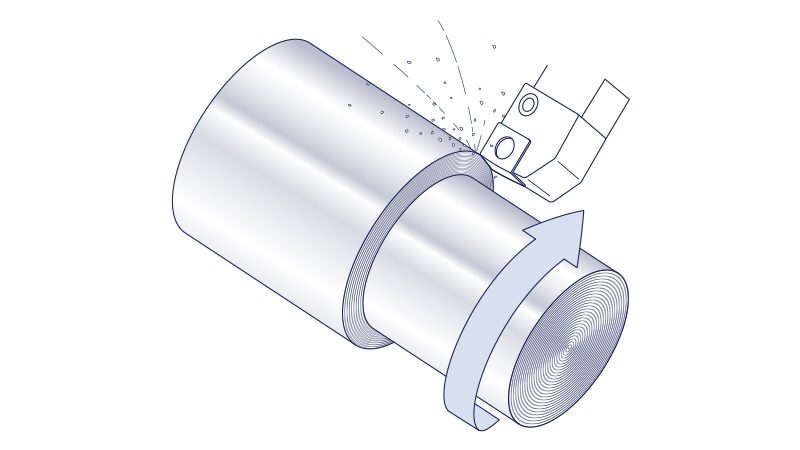 This a machining method in which tools are used to cut part of workpieces to create products of the prescribed shape, dimensions, and surface roughness.
Lathe turning, drilling, and milling are examples of cutting.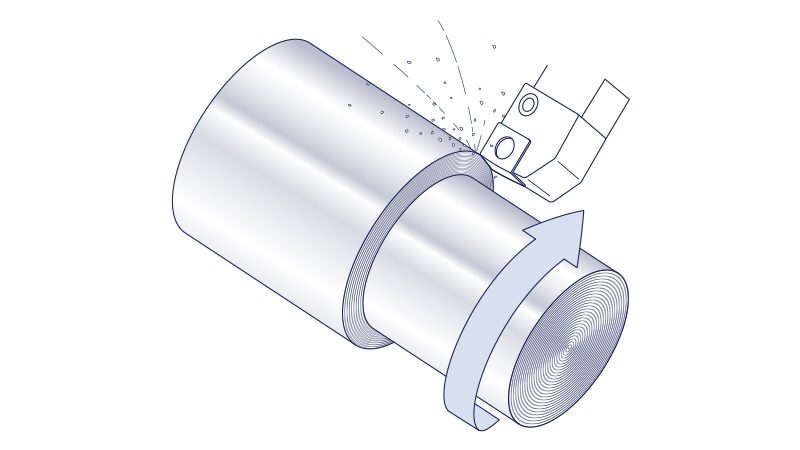 Izumi's technological capabilities
Izumi leverages the strength of its own equipment, and works closely with designers and engineers to realize high-speed machining by optimizing numerical control and developing high-performance clamping methods.
[FLOW 02] Grinding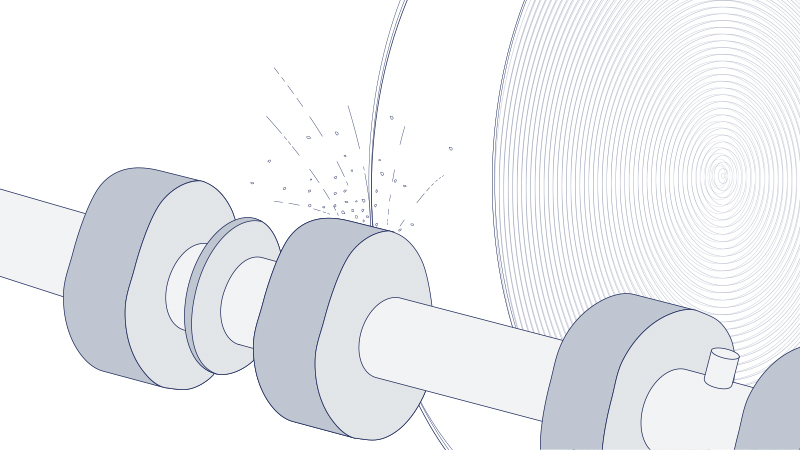 This is a machining method which involves using a grinding wheel rotating at high speeds to grind the surface of workpieces.
Machining accuracy is high, and therefore it is used for the finishing of locations which demand micron-level accuracy.
Cylindrical grinding, end face grinding, and multi-wheel grinding are examples of grinding.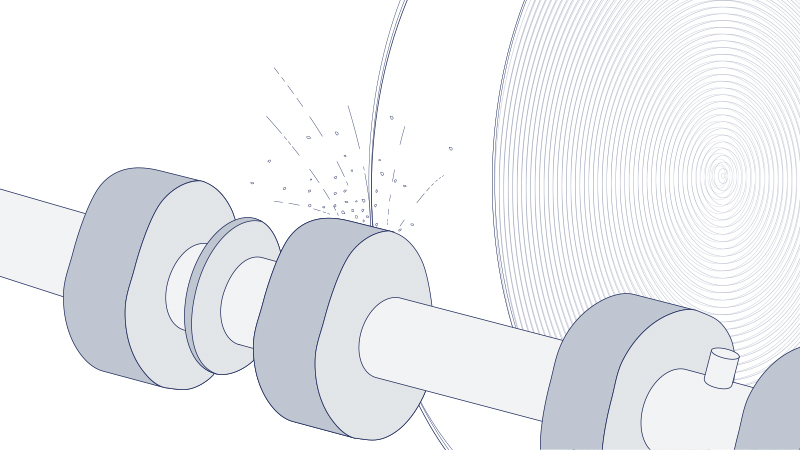 Izumi's technological capabilities
Grinding realizes both high-speed and high-accuracy machining by minimizing and optimizing grinding removal stock.
[FLOW 03] Hardening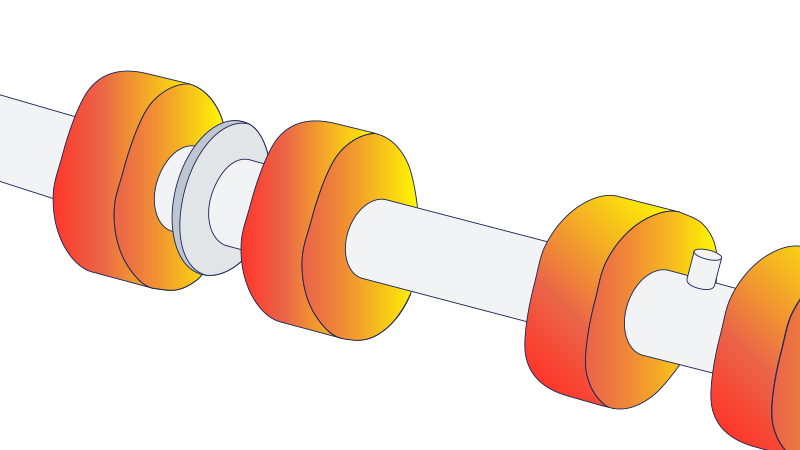 This is a machining method which involves rapidly cooling workpieces from the prescribed high-temperature state to increase their hardness.
It is used to improve fatigue resistance and wear resistance.
Induction hardening and TIG hardening are examples of hardening.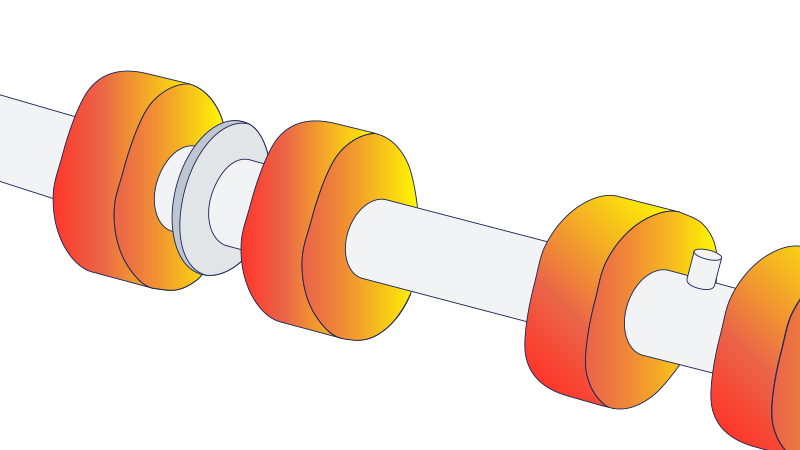 Izumi's technological capabilities
Hardening quality is maintained by employing an X-ray nondestructive inspection system to analyze hardening penetration and stress.
[FLOW 04] Inspection
Inspection involves checking whether the machining accuracy and appearance of workpieces meets quality standards at an appropriate frequency.
With important processes, machining conditions are also checked periodically to prevent non-conforming products before they occur.
Accuracy inspection, visual appearance inspection, and machining conditions inspection are examples of inspection.
Izumi's technological capabilities
Izumi has aggressively adopted new technologies such as image inspection and eddy current probes to reduce worker burden and improve the quality of shipped products.
[FLOW 05] Distribution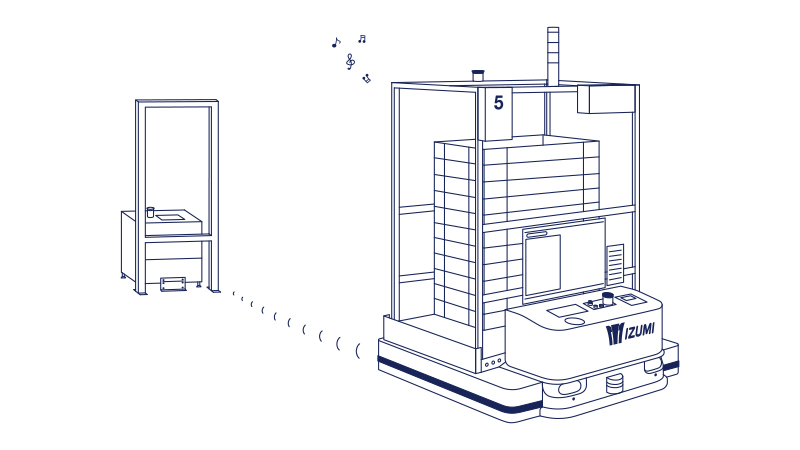 Izumi uses lifts, TUGNOVA, and automated guided vehicles (AGVs) to convey products for raw material warehousing, product machining, and delivering products to customers.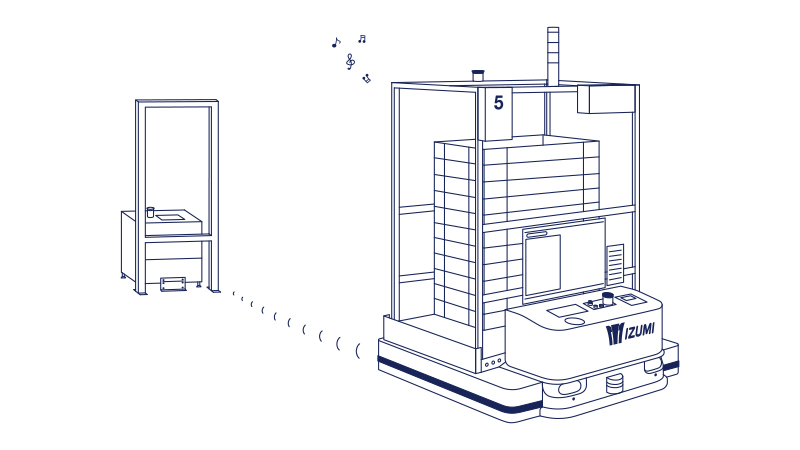 Izumi's technological capabilities
Inventory is reduced and costs lowered by automating conveyance in factories.
Strengths of automotive parts machining business
Izumis automotive parts division and machine tool division combine to create revolutionary equipment and production lines, benefiting the customer with the entire SEQCD management system.