Friction welding machines for Piston rods
2FW060HS-A, 2FW080HT, 2FW120HT
This large friction welding machine series was developed mainly for piston rods.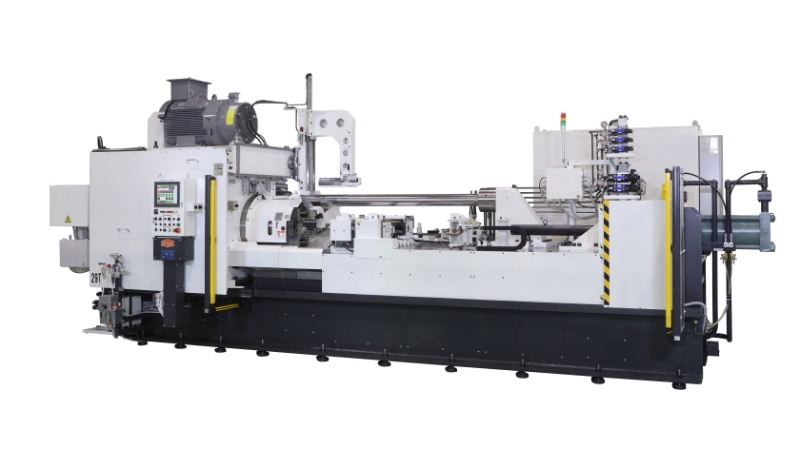 External photo of 2FW120HT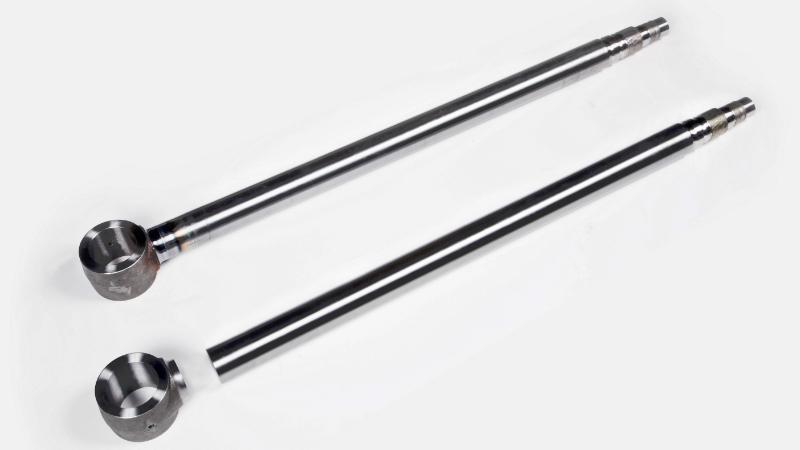 Piston rods for hydraulic cylinders
Cylinders for construction equipment, truck rollers, turbine rotors, rear axle shafts, inboard joints, surface rollers, copy rollers
Bonding of large-diameter, long parts is possible.
Parts are set quickly and with ease using rod and head (material) mounting device.

Quality can be controlled with a PC-based quality assurance device (condition management visualization, waveform display function).

Unmanned operation and automation are possible when used in conjunction with an auto loader.
Ideal, high-durability is obtained for "weld penetration" of bonded parts.

Thermal distortion is minimal, and high dimensional accuracy is obtained.

No spatter is produced, resulting in clean finishing.
The machine is equipped with a cutting device, eliminating the need for a deburring post-process.

Thermal distortion is minimal, eliminating the need for rod head correction.

Power consumption is 1/5 to 1/20 of that of other welding methods.
CO2 emissions can be reduced.

No toxic substances such as sparks or gas are produced.
We customize products in line with your company's requests
Examples of typical options that can be installed on 2FW120HT
[1] Cutting tools [2] Workpiece supply device [3] Workpiece delivery device [4] Steady rest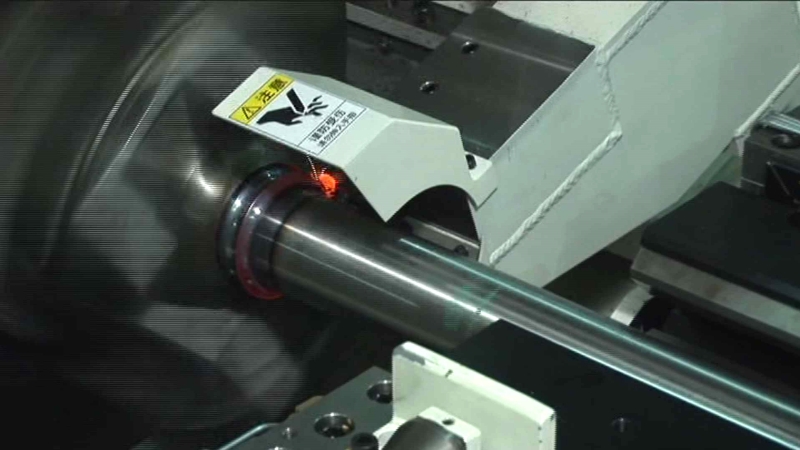 [1] Cutting tools
Removes burrs produced during pressure welding.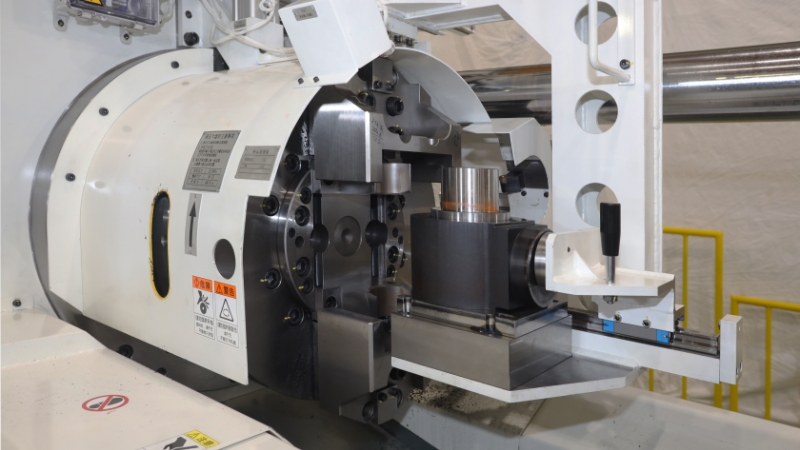 [2] Workpiece supply device
Rods head can be easily mounted on the spindle chuck.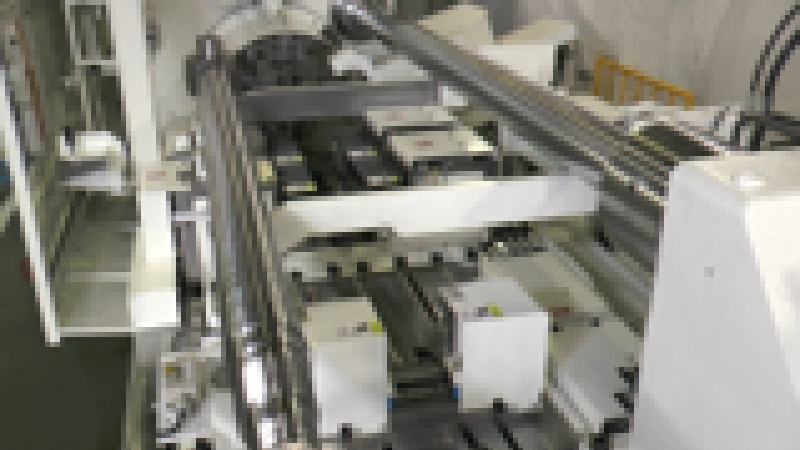 [3] Workpiece delivery device
Finished pressure welded parts are automatically unloaded to the prescribed position.
Item

Model

2FW060HS-A

2FW080HT

2FW120HT

Maximum thrust
At the time of generating frictional heat

(kN)

250

405

950

At the time of applying upset pressure

(kN)

500
755
1696
Pressure welding capacity (mild steel round bar)

(mm)

φ25~φ60

φ40~φ80

φ45~φ120

Maximum dimensions of materials to be mounted
Rotating side

(mm)

φ60×150

φ80×150

φ120×160

Fixed side

(mm)

φ60×1,500

φ80×1,500

φ120×2,300

Slide travel

(mm)

500
500
500
Spindle
Rotating speed

(rpm)

1,500
1,000
600
Motor output

(kW)

55

75

90
Gross weight

(ton)

10
25
29
Floor space occupancy

(m)

4.7×2.7
6.8×3.1
7.7×3.6
External dimension drawing